| | |
| --- | --- |
| Geplaatst op 9 juni, 2018 om 0:25 | |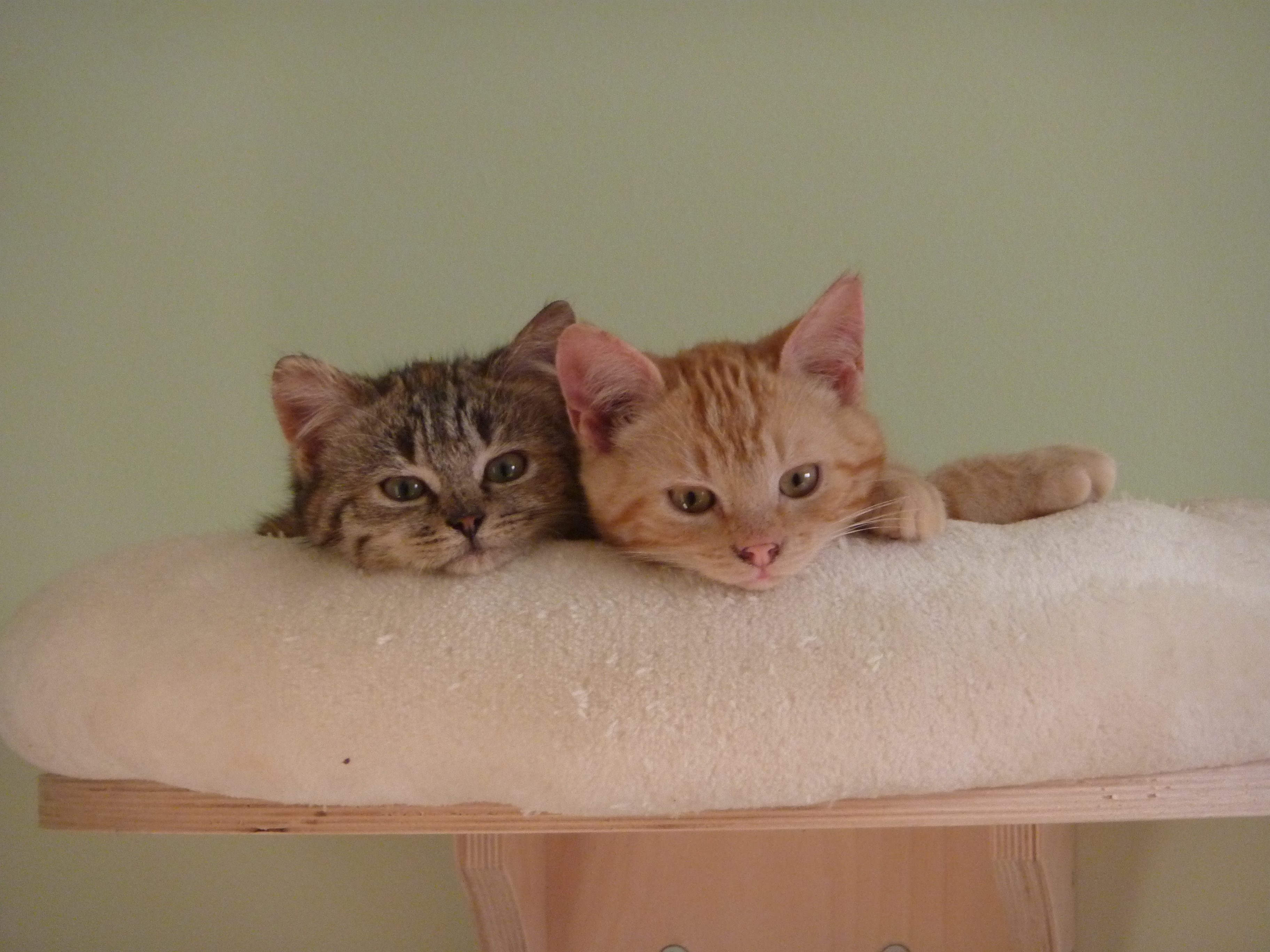 Binnenkort zal mijn logeerkamer weer omgebouwd worden tot een speelparadijsje voor kleine tijgertjes. Het kittenseizoen is ondertussen volop losgebarsten, dus het is maar een kwestie van tijd vooraleer mijn hotelletje geboekt wordt. We kunnen nu eenmaal verwachten dat het nog wel een hele poos gaat duren voor effecten van de nieuwe wetgeving rond sterilisatie merkbaar gaan zijn, dus ik denk dat we de eerste jaren nog wel de handen vol gaan hebben met opvangertjes. Maar het is gelukkig niet allemaal kommer en kwel: zo'n kleine logeetjes in huis, dat geeft een hoop leven in de brouwerij.
De sleutel tot al die vrolijkheid is natuurlijk dat we er zoveel mogelijk voor zorgen om meerdere hummeltjes samen op te vangen. Meestal lukt dat "vanzelf", omdat op het asiel de kittens toch meestal samen met broertjes en zusjes binnenkomen. En ook als er eens zo'n ukkie in zijn eentje binnenkomt, of eentje als laatste uit een nestje overblijft, dan zullen we proberen een goeie match te vinden met een ander kitten.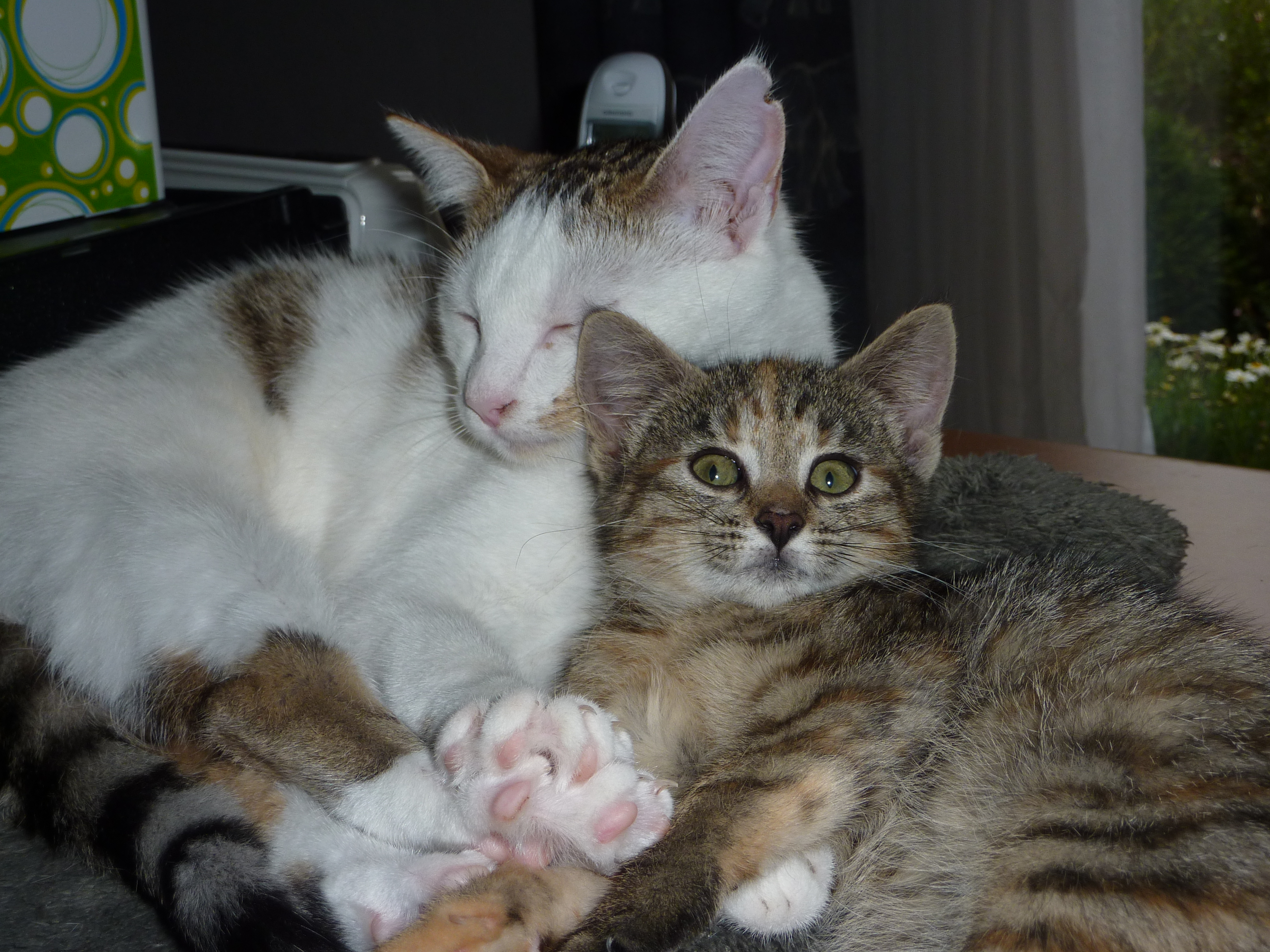 Dat betekent ook dat we adoptanten die nog geen kat hebben, aanmoedigen om twee kittens te nemen in plaats van eentje. Niet zozeer omdat het leuk is om zo'n duo bezig te zien, maar vooral omdat het erg belangrijk is voor de kittens zelf.
Kittens leren van hun moeder en hun nestgenootjes. Ze leren hoe ver ze kunnen gaan tijdens het stoeien en wanneer ze hun nageltjes moeten intrekken. Dat leerproces loopt in theorie tot 16 weken, maar eigenlijk loopt het nog veel langer door. Bovendien is zo'n kitten echt een bolletje energie (veel langer dan 16 weken), en hoeveel tijd je ook hebt, je kan nooit dat energieniveau evenaren. Zelfs niet als je kinderen in huis hebt die met de kitten kunnen spelen.
En dus, als je toch een kitten alleen in huis neemt, dan loop je een risico dat het op een bepaald moment toch gedragsproblemen gaat vertonen (bv. uit verveling of frustratie), zoals plassen of sproeien buiten de kattenbak, overmatig krabben aan de meubels, zichzelf kaal likken... allemaal dingen die je echt liever niet wilt meemaken.
Het blijft natuurlijk ook wel zo dat je voor 2 kittens – of 2 volwassen katten (ze worden heel snel groot) – voldoende ruimte en centjes moet hebben: dubbele porties lekker brokjes, maar ook meer holletjes en slaapplekjes, meer uitkijkpostjes, meer krabgelegenheden, en vooral... meer medische kosten (vaccinaties, ontvlooiing, ontworming, en wat als ze ziek worden...). En dit voor de eerstvolgende 15 tot 20 jaar. Maar daar staat tegenover dat een kat alleen, met gedragsproblemen, nog veel meer centjes kan kosten. Niet enkel om je gesloopte sofa te vervangen, maar omdat een kat met gedragsproblemen vaak ook medische problemen zal krijgen.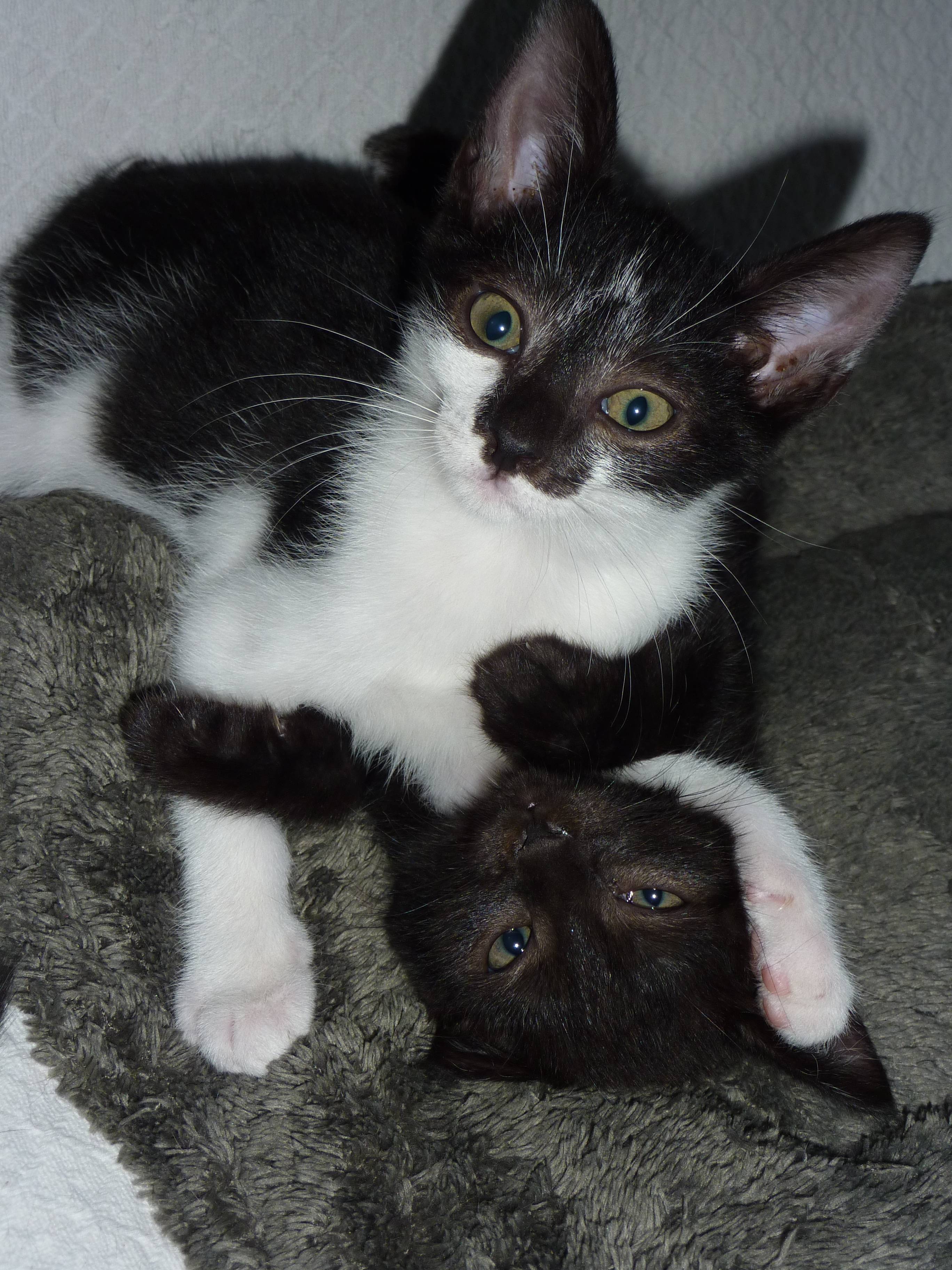 En nogmaals, het is gewoon veel leuker om te zien hoe zo'n duo eerst gezellig samen gaat ravotten, en vervolgens lekker tegen mekaar aan kruipt om samen te dromen van nog meer avonturen.
Nog even dit, om alle misverstanden te vermijden:
We raden weliswaar aan om kittens per twee te nemen, maar dat betekent niet dat je nu halsoverkop op zoek moet naar een vriendje voor je volwassen kat. Bij volwassen katten ligt de situatie helemaal anders, zeker wanneer zo'n kat al jaren alleen heer en meester is in huis. In zo'n geval is het meestal NIET zo'n goed idee om een extra kat in huis te nemen. Je kat zal de nieuwkomer eerder als concurrentie zien dan als nieuw vriendje.
Heb je toch maar ruimte en centjes voor één kat, dan is mijn advies om in een asiel op zoek te gaan naar een volwassen kat die bij jou past en die in haar vorige thuis ook de enige kat in huis was. Er is keuze te over aan dergelijke diva's of alleenheersers, die helemaal happy zijn om hun personeel voor zich alleen te hebben.
Twee katten samen in huis brengt ook wel een paar specifieke uitdagingen met zich mee. Heb je nog twijfels of vragen, dan nodig ik je graag uit op de lezing "kat + kat = plezier of problemen?" waar we op al die dingen nog dieper ingaan. Meer info over deze en andere lezingen vind je op de website.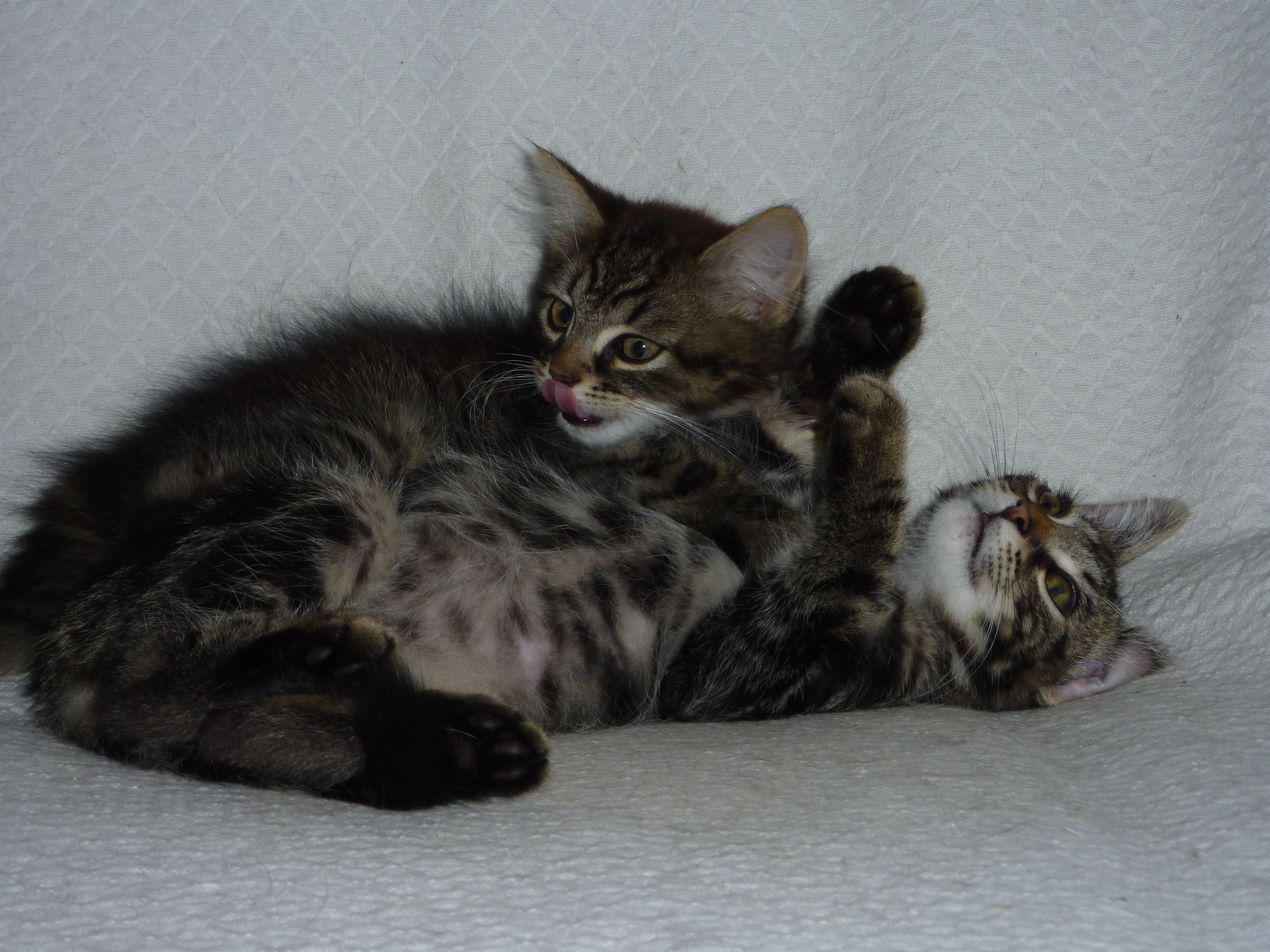 Categorieën: Kittens, Algemene tips voor kattenpersoneel
/